CLICK CARD TO FLIP
1
Felicia Day on 'Eureka'
Click to see the full description
via EW.com:
Geek heroine Felicia Day (The Guild, Dr. Horrible's Sing-A-Long Blog) is coming to Eureka this season for a seven-episode guest-starring stint. Day will play a Department of Defense employee who winds up in a love triangle between Fargo (Neil Grayston) and Dr. Parrish (returning guest-star Wil Wheaton). Eureka returns to Syfy with new episodes on July 11. Check out exclusive clips of Day's guest-starring appearance, and exclusive photos of the actress on-set, link below:
source: insidetv.ew.com
http://www.carddit.com/go/tLnpdJjRQ?src=insidetv.ew.com
Click on the card to flip
You have liked this card.
You have collected this card.
You have given this card.
| | | | |
| --- | --- | --- | --- |
| 0 | Likes | 0 | Comments |
| 352 | Views | 2 | Collects |
Embed QR Code
RIGHT-CLICK IN THE BOX BELOW TO COPY
HIGHLIGHTED CODE SNIPPET FOR YOUR BLOG

Designer
Created October 28, 2011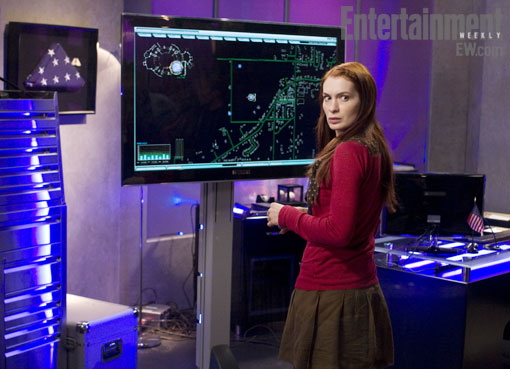 via EW.com:
Geek heroine Felicia Day (The Guild, Dr. Horrible's Sing-A-Long Blog) is coming to Eureka this season for a seven-episode guest-starring stint. Day will play a Department of Defense employee who winds up in a love triangle between Fargo (Neil Grayston) and Dr. Parrish (returning guest-star Wil Wheaton). Eureka returns to Syfy with new episodes on July 11. Check out exclusive clips of Day's guest-starring appearance, and exclusive photos of the actress on-set, link below:
source:
insidetv.ew.com